Bullathon Route
Load the Wagon!
The whole Bullathon covers four days – a day of training, three in the driving seat. Our start and end point is the city of Madurai, which is located at the southern tip of the Indian peninsula. Sprawled majestically on the banks of the river Vaigai, Madurai has been a major settlement for over two millennia, making it one of the oldest continuously inhabited cities in the world. It is the birth place of Tamil Nadu's culture, the oldest surviving civilization in history, now a town bursting at the seams of culture and history.
Map
Duration: 4 Days

Bullathon Route: Madurai Karuppayurani to Muthu nagar
Beach

Price: From 1125 EUR

Trip dates: Jan 6 – 9, 2019

Team Size: Max. 3 people

Group Size: Max. 15 teams

Cities visited: Madurai, Karuppayurani, Chinthamani, Puliyur, Pottapalayam, Nedunkulam, Kalathur, Narikkudi, Veeracholan, Pasumpon, Kamuthi, Poolangal, Perunali, Uchinatham, Surangudi, Melmandai, Vaippar, Salt Pan ( Salt Pan Road ), Veppalodai, ECR Road, Keela Arasadi, Shanmugapuram, Muthu nagar Beach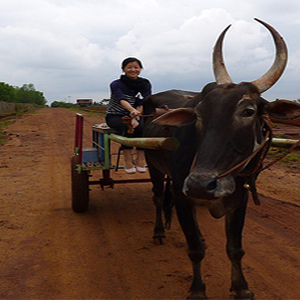 What's Included
Hotel Packages
Luggage Truck
Service Car
Riding Lessons
Pimp My Wagon
Survival Kit
Rally Gear
Nightly culture events
Prices
No hotels, aside from the first and last day you will provide your own camping gear.
Includes managed camping with provided gear, as well as several bull and wagon customizations.
Day 1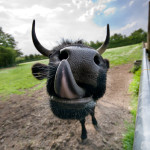 After every participant of the Bullathon arrives, orientation and training will start. The participants will stay at the phenomenal Kadambavanam resort. Kadambam is a variety of hardwood tree, and vanam means forest – so it is no surprise that this amazing cultural centre and ethnic resort is nestled in an ancient forest 25 kilometres outside the city.
Kadambavanam is the world's first Cultural Centre & Ethnic Resort, simultaneously offering a luxurious stay and capturing the essence of the living traditions of Madurai. Using a  pioneering 'social entrepreneurship' model involving local villagers and craftsmen Kadambavanam promotes and preserves precious Tamil art forms as well as providing employment and support for local artists. Guests will experience local arts and crafts, the local cuisine, spiritual traditions, games and sports, as well as language and literature programs.
Day 2 – 3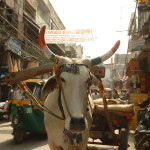 Each day we will be covering a stately 40 kilometres, which is why we called it the Bullathon. Just getting from one point to another point would be a cruise in itself, but the Travel Scientists were never very keen on straight lines. Every day there will be challenges, cultural treasure hunts, photo safaris, and historical waypoint goals to participate in. For anyone partaking in them, these activities will get you Bull Points, leading towards the top team winning Fabulous Prizes. Please note: 'Fabulous Prizes is likely to be some form of silly hat and a trophy as well as awesome bragging rights!
The exact destinations of the days may change up to a few weeks before departure depending on where has the very best cultural programs on offer. There are a lot of spectacular festivals in Tamil Nadu around this time of year, and we will be sure not to miss any in the area.
Day 4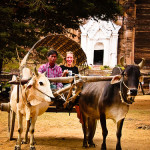 The final day will see your triumphant to Muthu Nagar Beach, richly laden with insights and experiences you never expected, and with a deep understanding of local culture, custom, and the mysterious ways of the bulls.